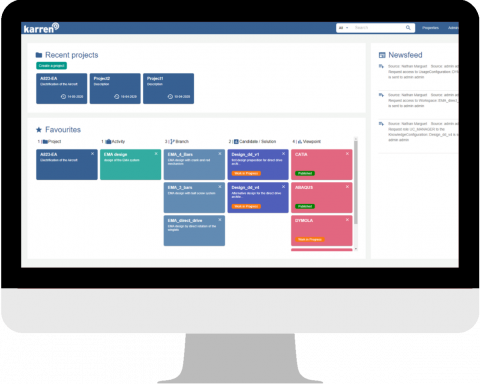 Organize & Include your Product Design Team
Set common goals, include all relevant disciplines, share responsibilities within the team, inform about the latest changes and simply navigate across all your projects.
Embrace all aspects of your System Development
Cascade and challenge requirements, specify product components, make technical choices and connect to relevant modeling and simulation tools to assess your assumptions, assess costs for every configuration.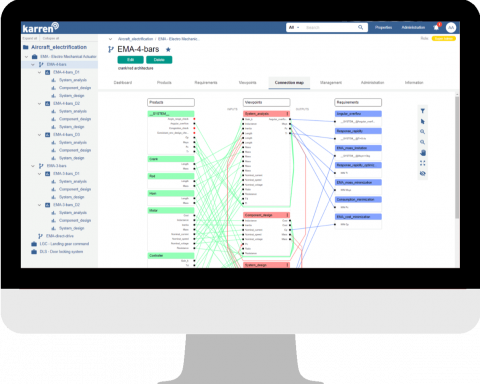 Make quick and efficient Trade-off between disciplines
Share ideas, evaluate the global behavior of the system (performances, value, cost risks), get feedback from all stakeholders, manage conflicts and converge together towards common solutions.
Make informed Decisions and Optimize your Products
Explore the design space to find alternatives, assess the business value delivered, compare variants and search optimal solution, rely on up-to-date information and analysis tools to make decisions.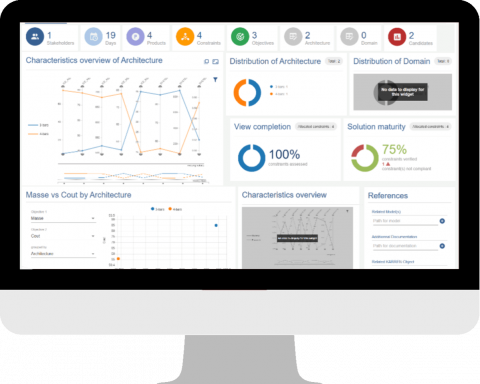 Connect your modelling and simulation tools with KARREN
and make KARREN your project control center